Garden Palace Umag - PRICE REDUCTION OF THE LAST APARTMENTS UP TO 10%
Catch the last autumn rays and the last discounts on apartments at the Garden Palace Resort in Umag! There are only 20 apartments left out of 112. Hurry up and take advantage of this season!
19.09.2023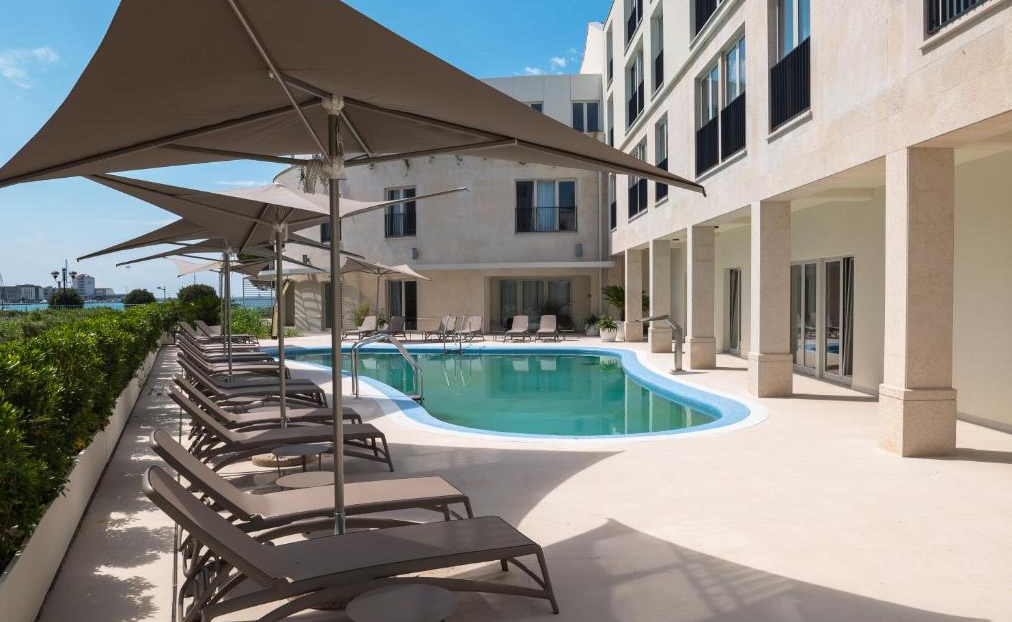 We have special benefits for the last apartments, up to 10% discount, depending on the type and location of the apartment.
Apartments currently available:
Code

Floor

Rooms

Size (m2)

Outdoor area (m2)

Price (€)

Discount

New price with the discount

No. of parking spaces

Link

Objekt A - A.12

1.

twobedroom

45,4

-

237.000,00

/

/

1

Objekt C - C.22

1.

twobedroom

48,36

21,34

276.001,81

-10 %

248.401,63

1

Objekt B - B.22

1.

twobedroom

48,36

21,34

276.001,81

-10 %

248.401,63

1

Objekt C - C.21

1.

twobedroom

48,36

23,43

279.839,56

-10 %

251.855,60

1

Objekt D - D.21

1.

twobedroom

48,36

23,43

279.839,56

-10 %

251.855,60

1

Objekt B - B.19

1.

twobedroom

61,58

3,25

261.847,03

- 5 %

248.754,68

1

Objekt B - B.24

2.

threebedroom

60,58

3,27

268.186,25

- 5 %

254.776,94

1

Objekt D - D.24

2.

threebedroom

60,58

3,27

273.354,91

- 5 %

259.687,16

1

Objekt A - A.15

1.

threebedroom

73,1

-

292.718,70

-10 %

263.446,83

1

Objekt A - A.22

2.

threebedroom

73,1

-

305.949,80

-10 %

275.354,82

1

Objekt B - B.23

2.

threebedroom

74,03

8,12

328.599,12

- 5 %

312.169,16

1

Objekt D - D.23

2.

threebedromm

74,03

8,12

348.599,12

- 5 %

331.169,16

2

Objekt D - D.5

pritličje

threebedroom

67,24

71,17

368.963,54

-10 %

332.067,19

2

Objekt D - D.12

pritličje

threebedroom

85,51

13,91

377.820,97

-10 %

340.038,87

2

Objekt D - D.6

pritličje

threebedroom

68,88

73,12

383.319,81

-10 %

344.987,83

2

Objekt B - B.5

pritličje

threebedroom

67,24

94,94

385.716,45

-10 %

347.144,81

2

Objekt B - B.11

pritličje

threebedroom

85,51

38,31

394.716,15

-10 %

355.244,54

2

Objekt B - B.12

pritličje

threebedroom

85,51

39,08

395.484,16

-10 %

355.935,74

2

Objekt B - B.6

pritličje

threebedroom

68,88

94,09